Posted by Hilary on 20th Apr 2022
Finding activities for little ones can be tricky. Thinking of things or having the energy to get out all of the necessary equipment, can feel a bit much...so this one is super easy!
The Happy Song video has a strong theme of transport running all the way through, and for toddlers learning the different modes of transport is very popular. We have a one year old who is very keen on tractors!
But for this super easy how to - we have created a paper aeroplane fit for a Happy Song Soft Toy.
You will need...
- an A3 piece of card
- Colouring pencils or crayons
- A pair of scissors
- A Happy Song Toy
Invite your little one to colour in the aeroplane before you get folding!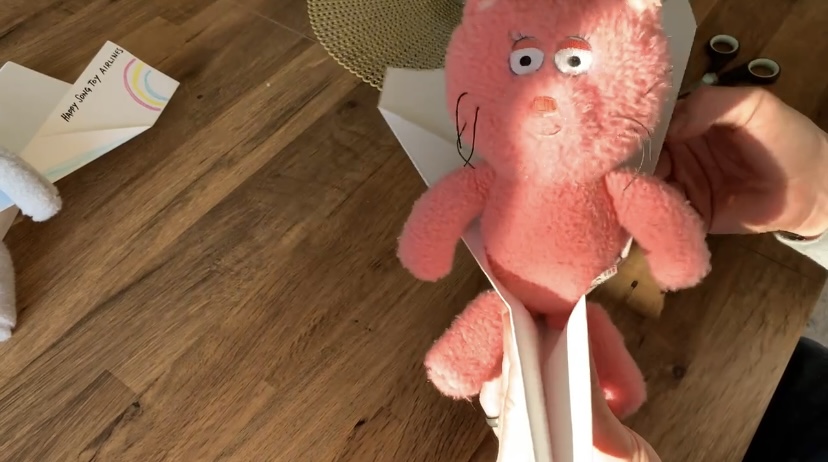 Watch the video to follow the folds, but as long as there is a ledge for the toys legs to go through, that's the main thing!
Ask an adult to cut 2 slits in a cross to allow the legs of your Happy Song Toy to push through.
That's it! Have fun!
Enjoy,
Hilary & Chris